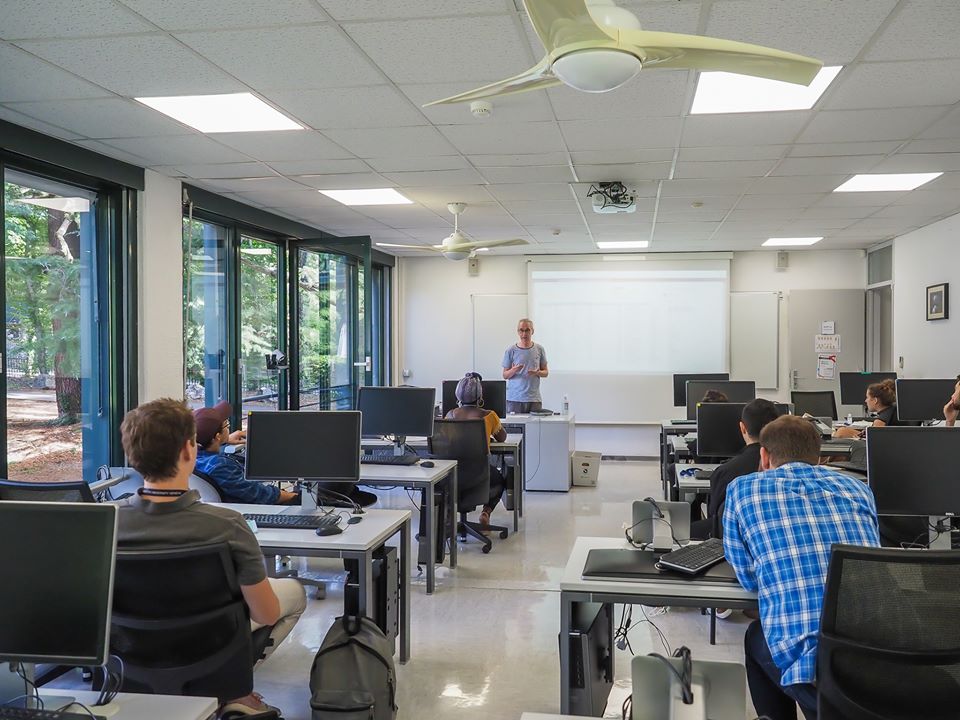 It may come as no surprise that the tech industry is booming in today's economy, with countless new opportunities opening up for skilled professionals in computer information and technology. Students interested in exploring these careers can benefit from a computer science background, having developed the necessary insight and experience to get ahead in the industry.
At Webster University Geneva, students can study computer science and learn about diverse subjects in the field. Through a combination of in-class theory and hands-on projects, you can gain practical skills that prepare you for success after graduation. Instructors, who are also IT professionals and active researchers, can guide you throughout your learning journey—sharing key insights on the latest technologies.
Here's a closer look at how your studies at Webster can prepare you for careers in the tech industry!
Providing Hands-on Experience for Students Interested in Software Development
Webster University Geneva's program is specifically designed around key core knowledge areas, combining necessary theory with practical experience. Here, students have the opportunity to work on both individual and team projects, developing valuable skills that prepare them for independent and collaborative work in the industry.
Webster's Computer Science program also covers methodologies like specification and requirements analysis as well as GUI design, while additionally exploring practical fields like C++, algorithms, and operating systems. This equips students with all the information they need to be successful software developers. By learning the Principles of Programming Languages or exploring Object-Oriented Analysis and Design among other courses, students can develop their mastery in computer science.
Preparing Computer Science Degree Grads for Careers in Data Science or Information Systems
In addition to learning about network concepts and software development, students earning a Computer Science degree at Webster University Geneva also explore data and information management—diving into algorithms, data structures, and databases during their studies. Students interested in pursuing careers in data or information science can also study Statistics or IT Project Management to improve their prospects.
In the program, you'll be able to build your expertise and enhance your problem-solving skills. This can be particularly useful if you're seeking to become a database administrator or an information systems manager. The program also includes human and business aspects, making it suitable for those wanting to apply their technical skills in a corporate environment. By becoming a system analyst, students can use their problem-solving skills and high tech proficiency to design and improve IT solutions that boost business efficiency.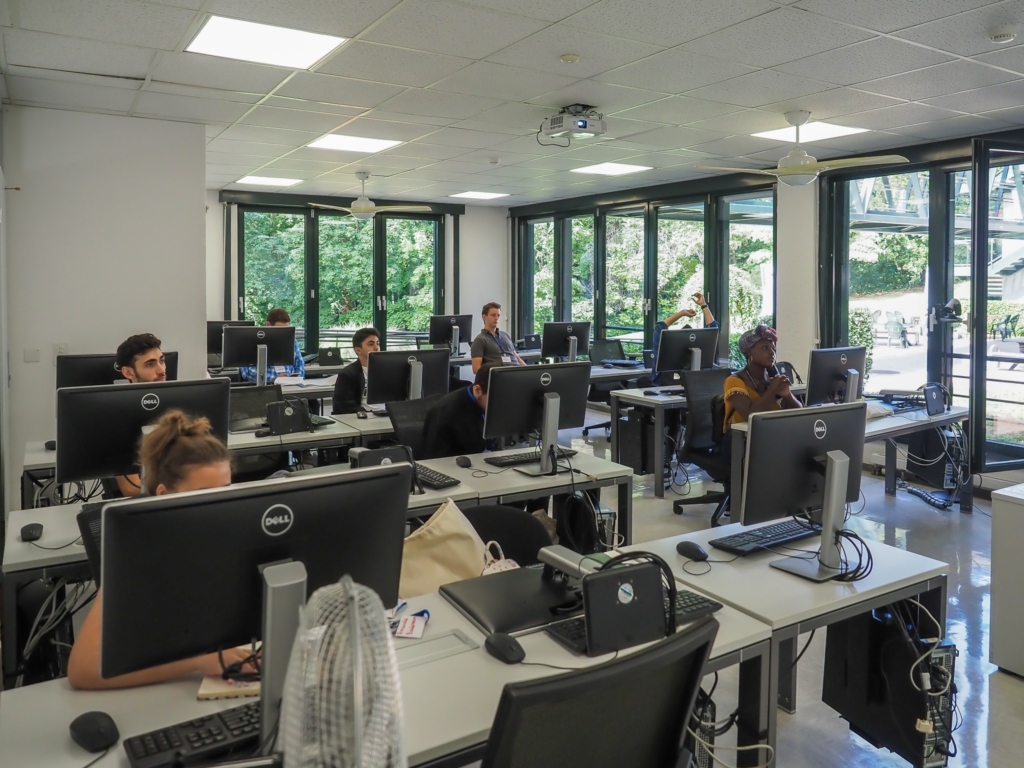 Exploring New Careers in the Growing Field of Cybersecurity
Students in our Computer Science bachelor's program are preparing to meet industry demands in Switzerland and beyond. As they study in Geneva, they have the opportunity to specialize in the emerging field of cybersecurity. Through this pathway, students can learn about the security aspects of large-scale distributed and interconnected IT systems—graduating to become cybersecurity consultants or information security specialists.
Here, you'll be responsible for analyzing security breaches and ensuring that sensitive data remains confidential. Your training will prepare you for these tasks, equipping you with the skills you need to start junior positions in development and IT.
Are you interested in earning your bachelor degree in Switzerland?
Contact Webster University Geneva for more information!
Request more information
Loading...