Migration and climate change are modern issues that impact populations and societies at a global scale. In fact, these issues are interconnected—with climate change introducing various factors that affect and shape migration across the world today.
Environmental push factors refer to environmental variables that force individuals to leave their homes in order to survive. These factors can include natural disasters, droughts, and floods, as well as a lack of natural resources. As a result, individuals become environmental migrants, compelled to travel to areas with better climates and more natural resources in order to improve their living situation. It should be noted that these environmental factors are naturally connected to other issues, including economics and politics, making environmental migration a multifaceted subject.
This blog will introduce the key impact of environmental drives on migration, while highlighting the value of studying and contributing to research in this growing field.
Environmental Drives Influence Migration through Economics
As previously mentioned, environmental change and the economy are deeply intertwined. Here, environmental degradation can act as a catalyst for migration particularly as it affects the livelihood of many individuals and, consequently, their living situation. That's because food security as well as income and employment are key economic factors that depend on the land's environment and existing resources.
For example, deforestation can have severe long-term disadvantages despite the short-term economic benefits—wiping out important ecosystems that can help with the production of future products and services. Similarly, soil degradation (caused by climate change or deforestation) impacts agriculture and is directly linked to a country's gross domestic product. Another example includes the effect of water pollution on fish reproduction and survival, threatening the livelihoods of local fishermen. In this way, environmental drives push individuals to seek out better futures.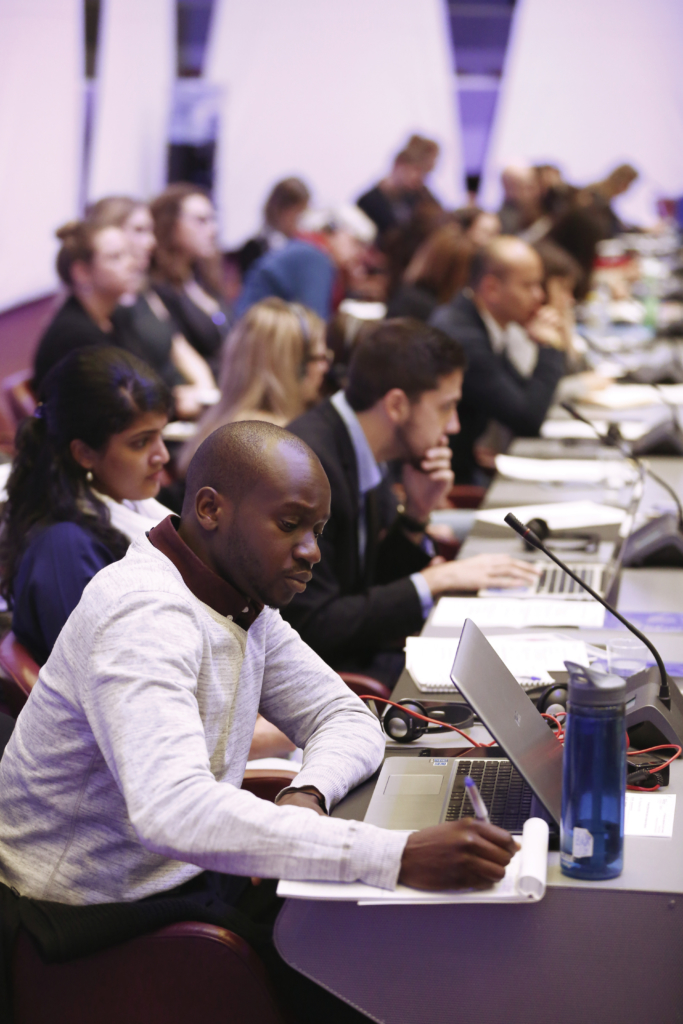 Politics can Be Shaped by Climate Change and Environmental Factors
Students earning an MA in migration, climate change & environment have the opportunity to study humanitarian issues, politics, and aspects of international law. These subjects are closely linked to environment and migration issues, giving students insight into environmental push factors that influence politics and policy-making—including human mobility and conflicts over resources.
According to this study, a relationship between climate change and political instability in the Middle East and North African (MENA) region has been determined by empirical information, referring to climate change as a "threat multiplier" in the region. That reference is made because climate change has been argued to add pressure on limited resources, influencing water security, land degradation, migration, and forced displacement. Such findings prove the impact of environmental change on human security and mobility, further emphasizing the need to address sustainability and resilience in reducing climate change risks.
The Value of Earning an MA in Migration, Climate Change & Environment
Understanding the relationship between environmental change and migration is important for policy-makers, giving them valuable insight and data to create meaningful change. Students interested in exploring graduate degrees in Switzerland can consider studying migration and the environment through our master's program.
By studying and analyzing these issues, policy-makers can make more informed decisions to better assist environmental migrants, trapped populations, and future generations living in environmentally vulnerable areas. Graduates of our program can help by contributing valuable research and perspectives in the field of climate migration.
Would you like to study in Geneva?
Contact Webster University Geneva for more information!
Request more information
Loading...