Studying abroad can be a transformative experience, introducing you to new cultures, friends, places, and opportunities. These experiences have the potential to broaden your perspective and give you more exposure to the world and the diverse people in it. From traveling all over Europe to gaining work experience at international organizations, your time as a study abroad student in Geneva can be filled with memorable – and even life-changing – experiences.
New study abroad students at Webster University Geneva have the benefit of quickly and easily adapting to life on campus and in the city. Here, students can become part of a diverse and tight-knit community, all while experiencing a new adventure. Read on to hear directly from our study abroad students and discover what they have to say about their time in Geneva!
Explore Switzerland and the Rest of Europe During Your Studies
For many study abroad students, the ability to travel across Europe has been a remarkable opportunity—and Geneva's central location makes it all the more possible. "There are a lot of opportunities to travel. You can travel anywhere you want from here. Weekend trips, train trips, it's pretty conveniently located," says Eric Roche, a student from Saint Ambrose University. "I never expected to be taking trains everywhere because you just don't have them in the States, but I've taken so many train trips, which has just been awesome."
Students have explored a wide range of countries in Europe, visiting Germany, France, Austria, the Netherlands, Portugal, Croatia, and so many others. For Crista, a public health major from St. Louis University, this ability to experience a different culture every weekend was the most memorable. "One weekend we would go to Lauterbrunnen, a nearby town in Switzerland, and I got to get close enough to pet a cow. And then the next weekend we went to Vienna and we watched an orchestra or a symphony that just popped up in the middle of the city. It was a great experience, and I feel like I've really grown as a person from studying abroad here."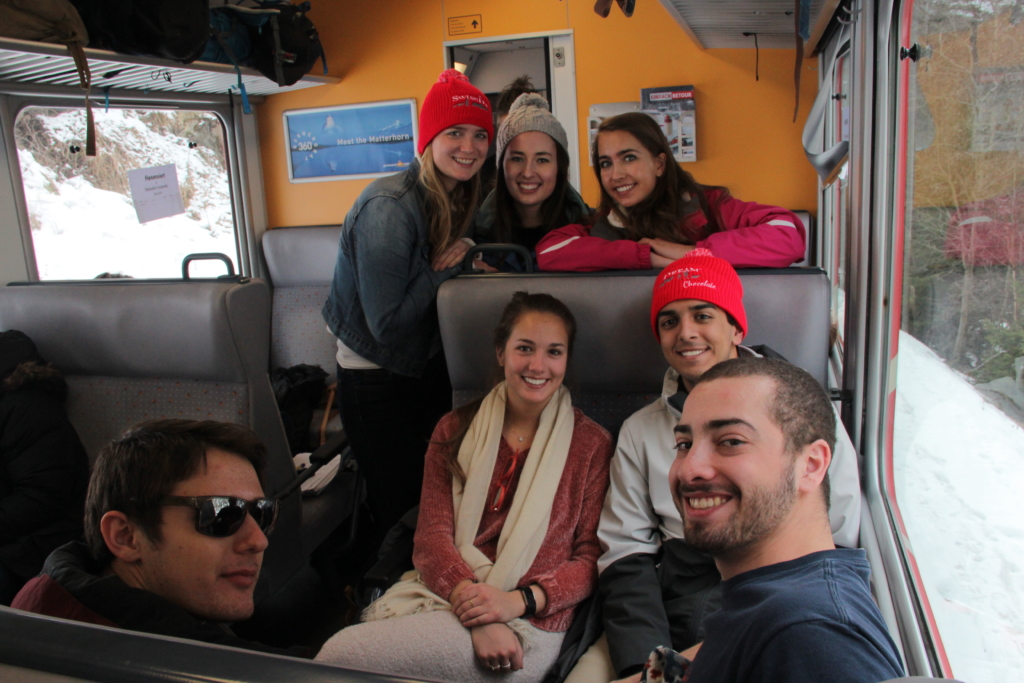 Experience Personal Growth and Self-Discovery When You Study in Geneva
Studying abroad in Switzerland can also be a great way to step outside of your comfort zone and discover new interests; it can even play a role in deciding your future life plans. Wyatt, a marketing major from Kent State University, has gained a new perspective during his time in Geneva. "I feel that studying abroad will definitely change the way that I look at my future in terms of where I would like to end up. Now that I have a better taste of what Europe is like, I could definitely see myself living here for an extended period of time down the road."
For other students, this experience allowed them to challenge themselves and discover new strengths. Jessica Zakhar, a student from Boston College, came to study in Geneva for the chance to snowboard in the Alps. In addition to following her passions, this opportunity allowed her to grow. "I found myself when I was doing solo trips, traveling to Norway or Poland or most recently to France," Jessica explains. "It's really empowering to go by yourself and strike it out on your own and be able to just follow your own schedule and still make friends."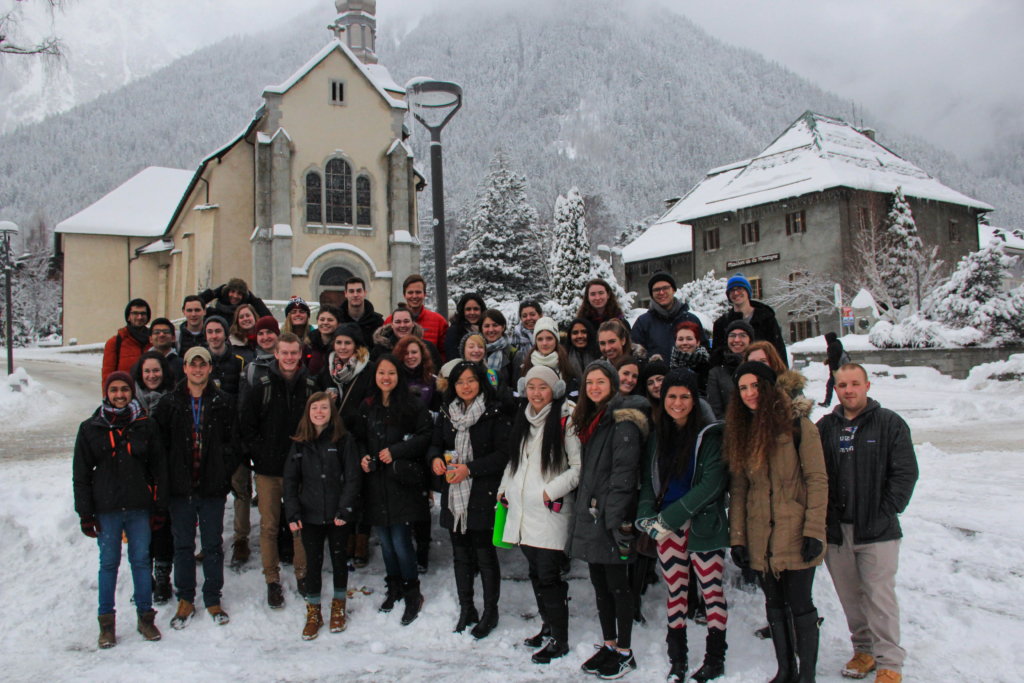 Boost Your Career Development through International Opportunities
Geneva is known worldwide as a hub for international relations. This reputation attracts many international students with the chance to improve their resumes and gain firsthand work experience in a multicultural environment. Claire, a student from the Webster St. Louis campus with a major in international studies and a minor in French, chose to study abroad in Switzerland for this reason. "For someone who's interested in international studies, international relations, or foreign relations, this is honestly the place to be in the world." She adds, "I'm going to be touring the U.N. next week." 
This also rings true for Ayla, a political science major from Kent State University. By studying at Webster Geneva, Ayla was able to start an internship at the International Service for Human Rights, further enhancing her career development.
It should be noted that the international experiences gained from a study abroad adventure can be particularly eye-opening. "During the fall break, I went on a trip with a group we actually went to Milan and Venice in Italy, and then we went to Berlin, Germany," shares Ayla. "I've gotten to see so many cool places since being here. We've traveled a ton on the weekends too, so we've been to London, Vienna, [and] Amsterdam," Ayla shares. These cultural experiences can be as educational as they are fun—preparing study abroad students to adapt to different environments and improve their intercultural communication.
Are you planning to study in Europe?
Contact Webster University Geneva for more information!
Request more information
Loading...